ADAS, THE MOST ACCURATE CALIBRATION ON THE MARKET
A NEW TECHNOLOGY THAT IS SPEAKING ABOUT IT
In recent years, new vehicles have been fitted with a driver assistance system: ADAS (Advanced Driver Assistance Systems).

ACTIA's ADAS solution is the answer to all of tomorrow's wheel-alignement, camera or radar problems. Its modular aspect allows it to adapt to any diagnostic tool on the market. It will offer comfort, safety and quality to all technicians.
An adaptable and scalable solution!
The fastest ADAS gantry crane on the market.
Simple installation, intuitive software that is easy to learn.
A solution coupled with a wheel alignement, to respect the thrust angle recommended by the manufacturer.
ADAS CALIBRATION SOFTWARE: WHEEL-DIAG ADAS
A 2 in 1 software to carry out your ADAS calibration operations including:
Integrate electronic calibration into your ADAS ACTIA solution with Multi-Diag 360: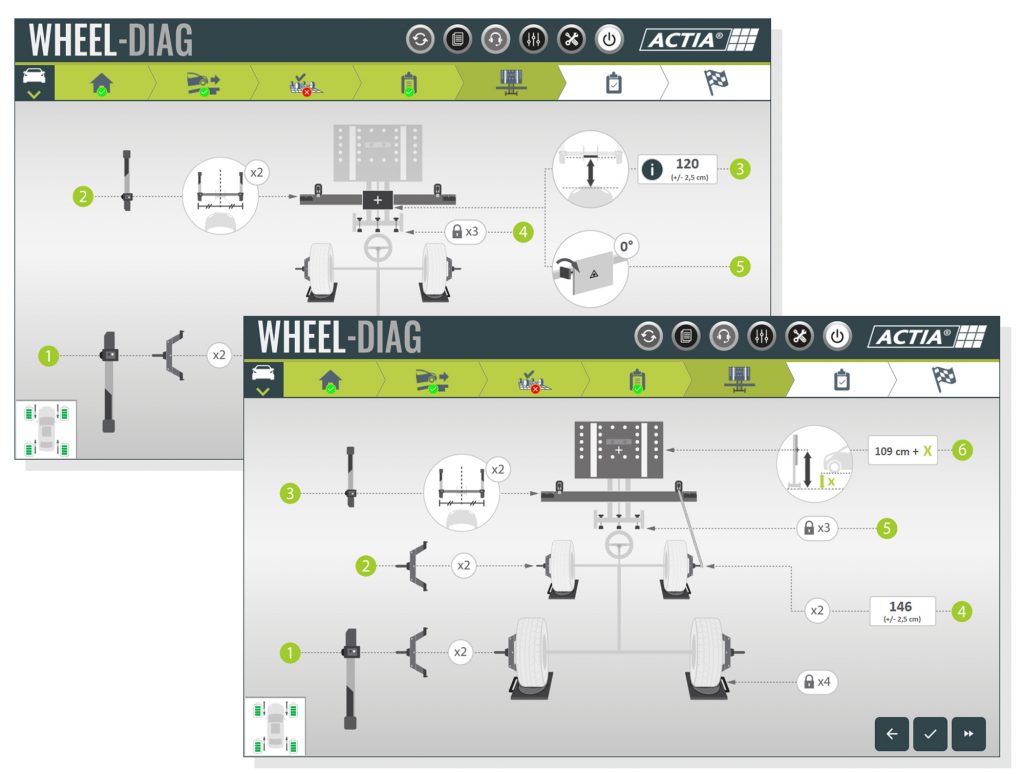 Available targets: VAG, Kia / Hyundai / FCA / PSA, Nissan, Renault, Mazda, Mercedes, Toyota.
Optional: 10 or 12 ″ tablet, light and compact, with an ergonomic design, which will adapt to any workspace.
For more information, our team is at your service to answer you as soon as possible.